About this course
Do you wish you could paint in watercolour but think it will be too difficult? Do you admire botanical art but think it's way beyond your skill level? I teach botanical and insect illustration and through this experience I've learnt the problems that you might come up against when you first start out with watercolour. I will walk you through the whole process from beginning to end. We'll cover basic equipment required, setting up your specimen, sketching, tonal study, transferring the image to your watercolour paper, and then the real fun begins. We'll go through building up your painting from wet in wet, all the way to dry brush to add those final details at the end. Along the way I'll include lots of tips and techniques to help you learn to paint Eucalyptus leaves, and these techniques can be applied to other subjects. Before you know it you will be seeing all plants in a new light, and have the confidence to paint them!
A few words from your instructor: Cheryl Hodges
Your instructor
Cheryl Hodges
Cheryl is a natural history artist, painting plants and insects in watercolour, on paper and vellum. She particularly enjoys painting Australian native plants and insects, and more recently has been focusing on threatened and endangered species. Cheryl teaches both botanical and insect illustration. She hopes that through her painting and teaching, she will encourage people to look at the natural world with curiosity and fascination and therefore be more inclined to look after it.
Cheryl has won numerous awards and her works are held in public and private collections in Australia and overseas. Cheryl has held two solo exhibitions. Cheryl has paintings in the permanent collections of the Florilegium of the Royal Botanic Gardens Sydney, the CSIRO in Canberra, and the Florilegium of the Royal Botanic Gardens Edinburgh.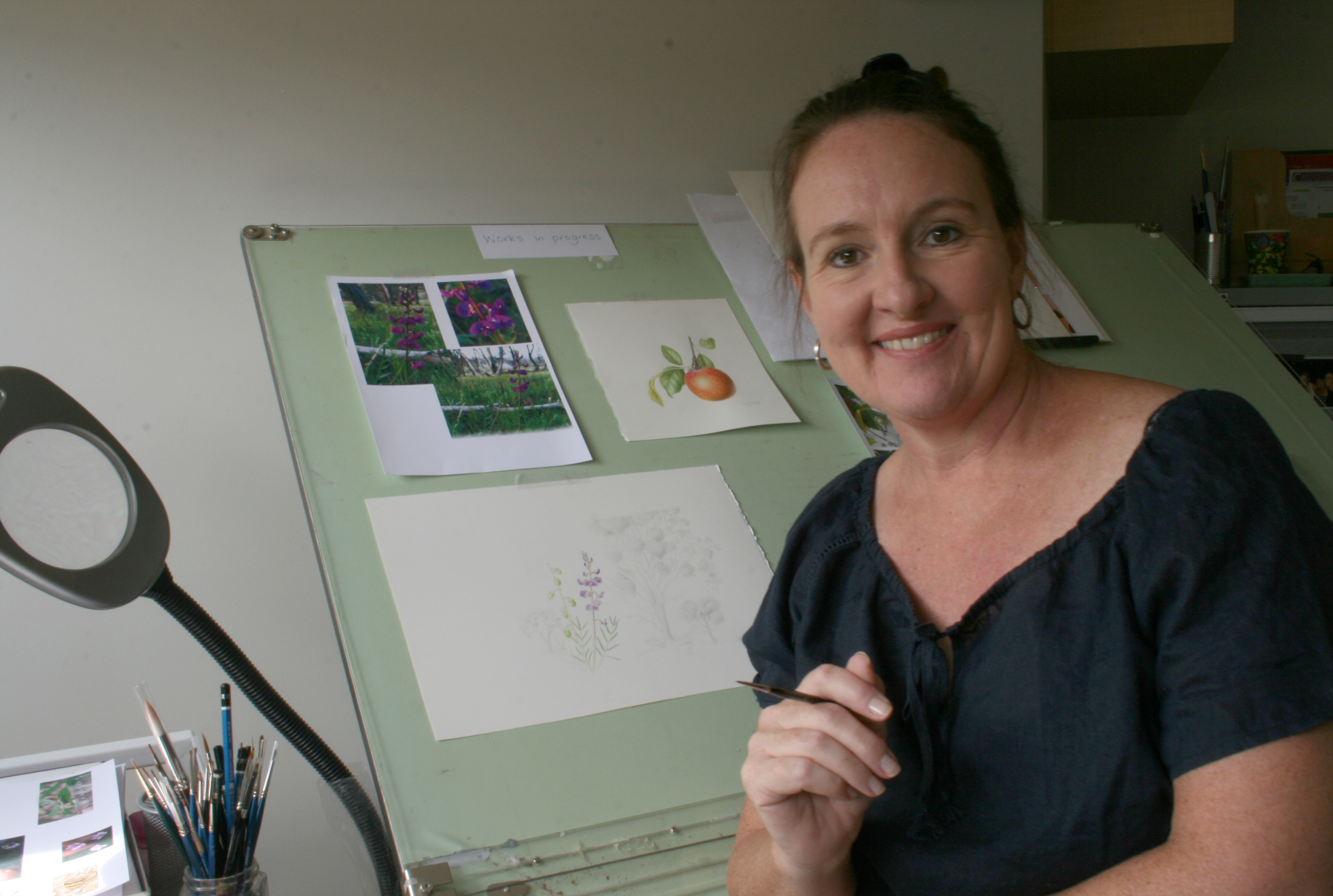 Check your inbox to confirm your subscription